Open Gym is an excellent option for those individuals who like to exercise at their own convenience during our normal hours of operation. Open Gym is included in all of our pricing plans, and may be covered by your medical insurance!
We offer a variety of high-quality cardio and strength equipment for all ages and abilities. With a bank of windows (not pictured), the area is full of natural light. Exercise Specialists are happy to answer questions, show you how to use the equipment, and make recommendations based on your goals.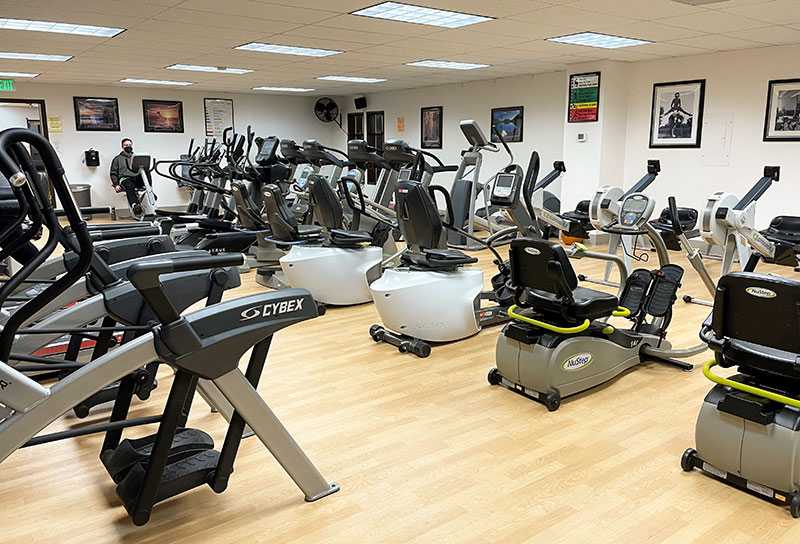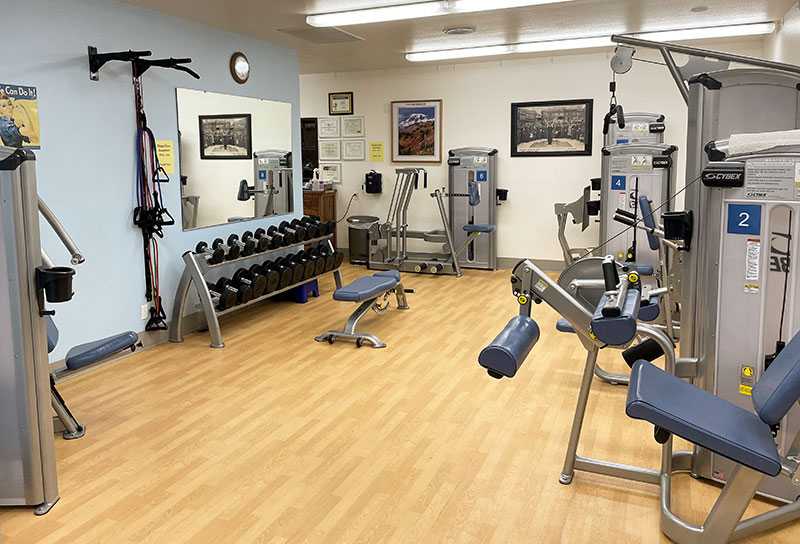 The circuit is a seven-machine strength course designed to target all the major muscles of the body. The circuit is an excellent way to incorporate full-body strength and conditioning exercises in a short, efficient workout.

Here are just a few pieces of equipment you'll find in our gym. Our friendly, knowledgeable staff are always happy to show you how to use the machines. If you have physical limitations due to injury, we can recommend specific equipment or suggest ways to safely use a piece of equipment to accommodate your needs.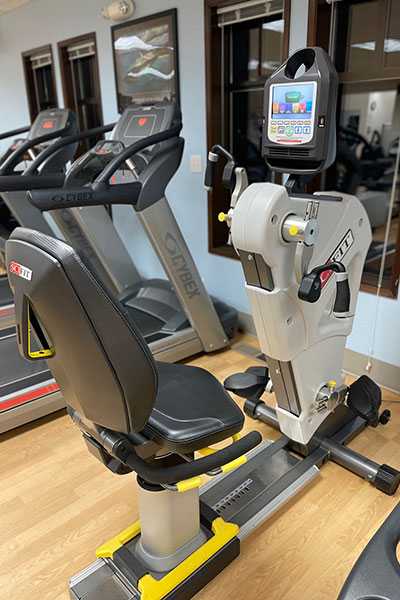 SciFit Cycle
The SciFit cycle is a popular machine aimed at strengthening both your upper body and lower body at the same time. This machine is excellent for rehabilitation of the shoulder, neck, and upper back muscles.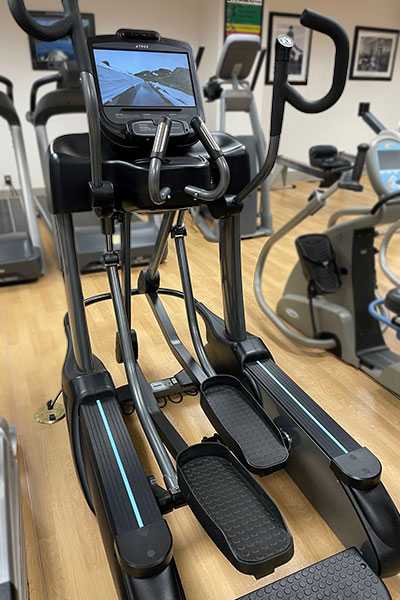 TRUE Elliptical Cross Trainer
This state-of-the-art cross-trainer is one of our most popular machines because of its versatility. The cross-trainer can function as a stair stepper, elliptical or glider.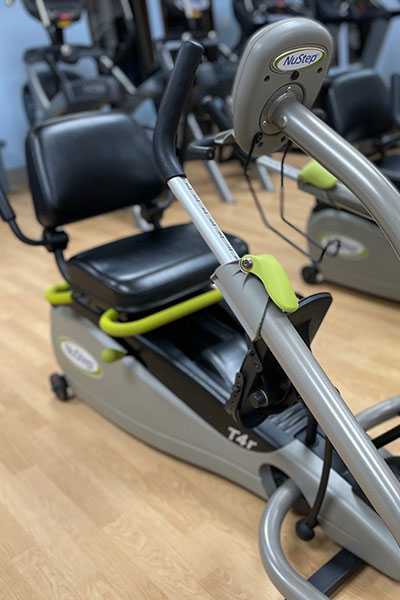 NuStep Recumbent Stationary Bike
The NuStep is the perfect machine to strengthen your heart and muscles without putting stress on your joints. This is a great machine for those individuals with arthritic joints, limited mobility, and or poor balance.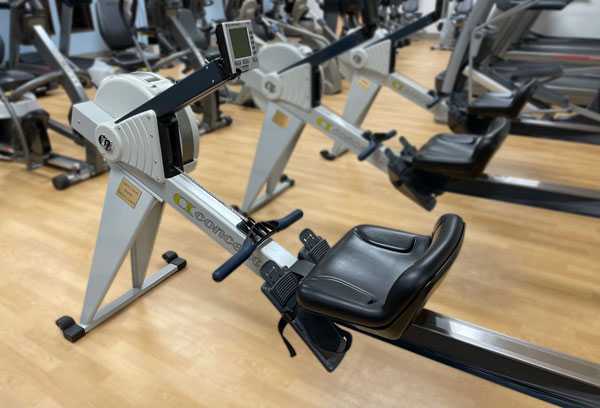 Concept II Rowing Machine
The Concept II rower is one of the most complete cardiovascular machines in the industry today. Designed for all ages and fitness levels the rower is guaranteed to give you a great workout.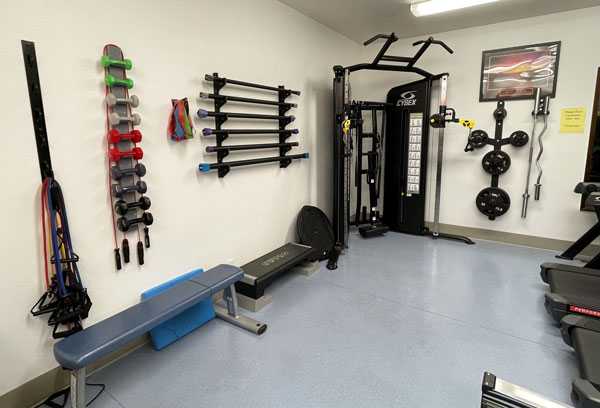 Bravo Pro Cable Crossover
The Bravo Pro is an award-winning functional strength trainer designed to accommodate all fitness levels. This compact machine can adjust to over 100 exercises.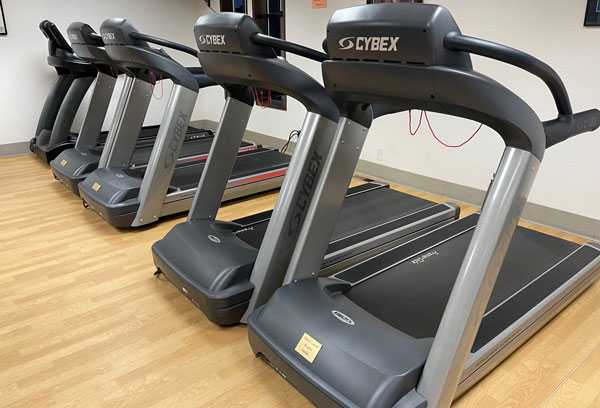 Cybex Treadmills
Stroll, walk, or run inside when inclement weather makes it undesirable to do so outdoors. Keep it level or adjust the incline for a more vigorous workout.